Competitions
Build-a-Brand's built-in Competitions system means your company can create unlimited competitions in any date range, using  Build-a-Brand will work with your company to create competitions that help you sell more and earn more money!

  Click the button to the left to launch the interactive guided tour.
.
ADDITIONAL RESOURCES
View Active and Completed competitions. Create unlimited competitions using any date range by selecting one of nine metrics that are automatically tracked.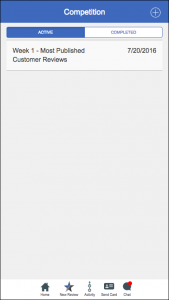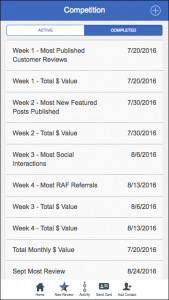 Compete with salespeople inside your dealership, or your entire dealer group.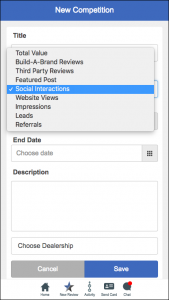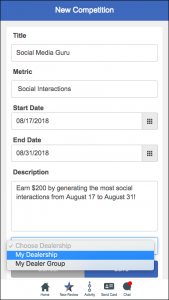 Last modified on Aug 1, 2018
210 Views