Managing Contacts
Contacts are the glue for most everything you do in Build-a-Brand. Most of the communication tools begin by either selecting an existing contact, or adding a new one. Basic information can be entered quickly for performing most every task. However, you can add great detail to each contact record to give your clients a more customized experience.

  Click the button to the left to launch the interactive guided tour.
.
ADDITIONAL RESOURCES
Locating and managing contacts is fast and easy using search and filters. SMS opt-in is noted in either green, yellow or red for quick identification. A timeline is automatically created for every contact, keeping track of everything they've sent and received from you including messages, digital vehicle brochures, digital business card invites, video messages, and more. You can even associate specific vehicles with each contact, including when someone buys a vehicle from you, and whether or not they've left you a review.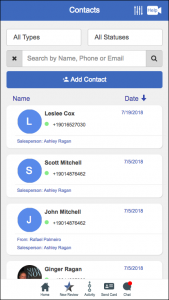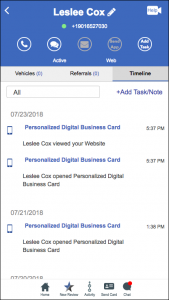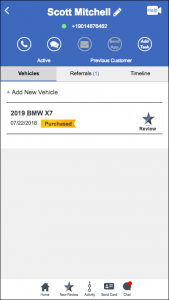 Last modified on Dec 17, 2018
704 Views