Using Turnovers
Turnovers (T.O.'s) allow you to quickly and discretely summon a manager to your location to offer assistance. Simply select the location and click "Send". Managers on duty are notified instantly, along with your name and location.

  Click the button to the left to launch the interactive guided tour.
.
ADDITIONAL RESOURCES
Select from predefined locations in your business. Get a manager's help in your current location, before your customer leaves.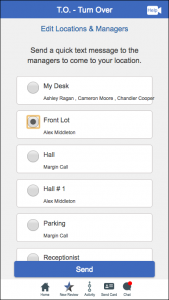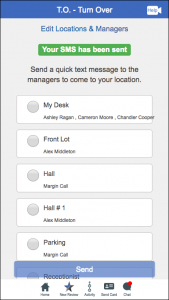 Last modified on Aug 1, 2018
271 Views