Video Greeting & Bio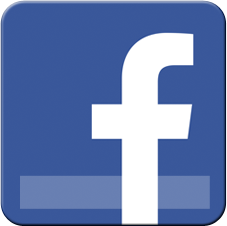 Video Greeting
If a picture is worth a thousand words, then a video is worth a million words. Greeting your website visitors with video means you'll stand out from the crowd. Consider a 30-60 second greeting, perhaps even reciting your bio while facing the camera. Your goal is to be kind and personable, making potential customers feel at home with you.
Here's an example:
Hi! My name is George. I'm a sales consultant at ABC Motors in Denver, Colorado. I look forward to serving you and your family by always helping you find the perfect vehicle at a great price. I'll my extensive vehicle knowledge and experience to make buying a car the most pleasant experience possible. When you leave in your new vehicle, you'll know you have a friend in the car business! Call me today at 913-555-1212, and be sure to ask for George!
Getting the Video Greeting Link
After recording your video greeting:
Click the share icon on your mobile device to upload it to YouTube.
Visit YouTube to preview your video.
Click the Share icon.
Choose "Email" on the far right.
Personal Bio
Creating a simple bio is easy. Your bio should be brief and help people get to know you. Simply start with a greeting, make a note of which city & state you're from, if you moved to where you live now, explain a list of your favorite hobbies and interests, and finish it off with sentence regarding why you chose to sell vehicles, and perhaps why customers enjoy working with you.
Here's an example:
Welcome! I grew up in Santa Rosa, California. I moved to San Diego in 2012 to be closer to my extended family. My favorite things to do include water sports, spending time with my family, reading a good book, riding my motorcycle, and volunteering at the local mission. I sell vehicles because I like to help people find the perfect car, truck or SUV to meet their needs while delivering excellent service. I look forward to meeting you in person very soon.
Last modified on Jan 12, 2019
1664 Views