Sending Vehicle Brochures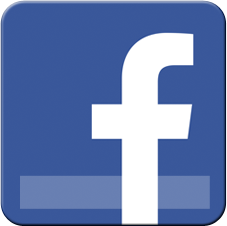 Reach out to prospects with the ultimate follow-up tool – Digital Vehicle Brochures.
Choose from over 1200 makes and models dating back to year 2010. Send via SMS or email.
Vehicle brochures open inside your website, making it easy for vehicle shopper's to search your live inventory, schedule test drives, and more.
s
ADDITIONAL RESOURCES
After choosing a contact, you select from over 1200 vehicles and click "Send". Your customer receives the SMS/email with a link that opens a page in your website. The brochure is then opened from inside your website.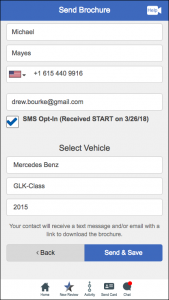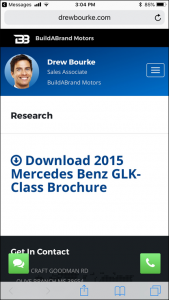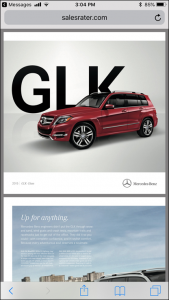 Last modified on Jul 26, 2018
1014 Views